IMPS Switch
GI Technology powers its services and provides solutions integrated with Immediate Payment Service (IMPS) for an instant interbank electronic fund transfer service through mobile phones.
We enable our users to transfer funds to any bank account in. The beneficiary account is credited immediately when a fund transfer request is made from user's side.
IMPS Merchant Payments (P2M - Person-to-merchant) service allows customers to make instant, 24*7, interbank payments to merchants or enterprises via mobile phone. IMPS enables mobile banking users a facility to make payment to merchants and enterprises, through various access channels such as Internet, mobile Internet, IVR, SMS, USSD.
The key features of IMPS merchant payments service are as follows:
Instant Interbank fund transfer
Merchant needs to get on-board IMPS network with one Bank. Customer of any Bank in the IMPS merchant network can make payment to merchant through IMPS
Convenient and time-saving
Anytime, anywhere service
Safe & secure
24*7*365 availability Instant
Instant confirmation to sender and receiver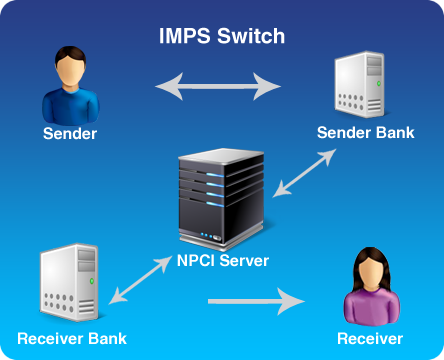 Copyright © 2014 GI Technology pvt Ltd. All rights reserved.