e-KYC Engine
The Unique Identification Authority of India, UIDAI has developed the e-KYC (Electronic – Know Your Customer) service, which promises to substantially improve customer services in the near future.
GI e-KYC is a plug in model integration that will help banks to easily go live with e-KYC and Authentication process in a quicker way saving a lots of time.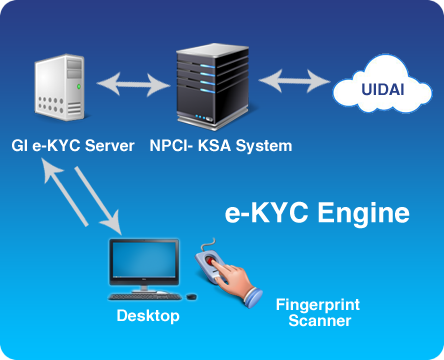 Copyright © 2014 GI Technology pvt Ltd. All rights reserved.