PRODUCTS & SOLUTIONS
Prepaid Hosting Solutions
ICASHCARD is a prepaid card approved by RBI, which functions similar to Debit & Credit card, developed and marketed by GI Technology, part of GI Retail Pvt Ltd...
more »
Financial Inclusion Solutions
GI offers an integrated system which is time tested, robust and contributes 80% of IMPS based domestic remittances in india using our own switching...
more »
Cashless Campus Solutions
GI has deployed most innovative cashless campus solutions for close to 15 colleges and universities across india, A built in ID / Students / Access cards ...
more »
Other Offerings To Bank's
Mobile Wallets
Domestic Money Remittance
IMPS & CBS Integration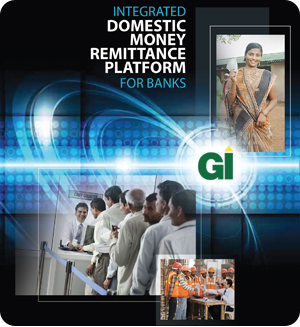 Latest News
Launching patients universal card for a hospital at Pondicherry
GI Technology expands the team working on Mobile & Wireless projects
Cashless Campus Solutions for close to 15 colleges and universities across india
Testimonials

We really enjoy working with GI Technology. They have excellent product, services and highly professional developers, who helped us in solving many technical problems while installing the BUS HOSTING Product. Overall outstanding team who only delivers Quality, I look forward for a long term relationship. We highly recommended GI Technology.


GI Technology was chosen after the tough reviewing of the products they developed, customer reviews', cost and the quality. Now we realize that we had selected the right choice. These guys had done the phenomenal job. Thanks guys for the on time & on budget fabulous work. Will use for the future work & would recommend these guys!

Products